I believe that the transformative power of my healing methods should be shared with everyone, so I want to give you an insider's look into how I am helping my clients change their lives. 
You will notice a consistent theme of healing in each individual story featuring feelings of: Self-Empowerment, Self-Love, Practical and Productive Action, Confidence, Happiness and Faith.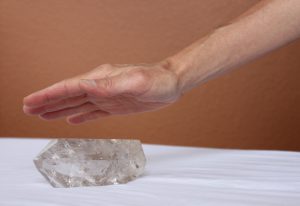 Becky 
"The results of my time spent with Gina have been nothing short of miraculous. She is my beacon of light, assisting me in directing my life and actions to a place of empowerment, faith, happiness, hope and abundance. Working with a divine balance between wisdom and compassion, Gina has challenged me to step up to that which I am capable of being. Gina is my rock in times I need support, my spiritual rinse when I need cleansing and my sounding board in staying true to my life's plan. The work she has done in my life has been priceless and cherished." 
Bill and Meg
"Gina is a gifted listener who uses her intuitive abilities to get to the heart of the matter quickly.  She is caring, compassionate and an excellent therapist. Our marriage is stronger than ever and we are extremely grateful for her help. She comes with our highest recommendation."
Ashley
" I have been counseling with Gina for twenty years. I don't know where to begin, other than to say, this woman helped saved my life. She is truly my guardian angel on Earth. She helped me see the infinite Love that surrounds me, she helped me learn to change my thinking when I wanted to do so, and truly helped me heal my life. She defines strength, Love and grace."
"In my profession of stand up comedy, it is an added bonus to be crazy, zany, and all over the place. Not so good in my real life. Gina is the person that I have entrusted to make sense out of my chaos and choices that I make that are just not as good as they sounded when I was making them. Gina has a way of putting me in a headspace that allows me to be productive, even though when we started the session, I'm thinking, there is no way she can make sense out of this mess I have made! And by the time we are done, I'm like & that's why she has that paper on the wall." 
Gerry
"I spent a considerable amount of time and money on different therapists over a 15 year period. Talking, medications, self-medicating was all for the external experience. None of this addressed the internal strife, despair and anger that I carried around with me. I met Gina at a friend's neighborhood party. I kept her card for a couple of years, next to my jewelry box. Finally, at an extremely low point of my life I decided to call her and see if she could help. It's been over a year now. The internal strife is gone. I feel good about myself, my life, my family and my future. Until I was willing to truly look deep into myself for strength, love and kindness nothing was going to change. Gina is the facilitator of this process. It is a commitment, but it is a commitment to you. It is hard work, but it's all for you. The internal you. Gina helped me to address negative feelings, thoughts and certain experiences in a courageous way. She taught me that it is all within me. I just needed to trust myself enough to heal. This has brought me to a much happier, productive and peaceful life." 
Lisa
"I know exactly where I would be if I hadn't called Gina over seven years ago… I would be limping through life with my head down and eyes closed, just assuming that's the way life was meant to be for me. I would still be carrying around a heavy vault of unresolved emotions that would influence all of my thinking and actions. And, I would criticize myself regularly for being too ashamed to pick up the phone and ask Gina for help. I chose a different path, and I am so grateful! Gina has taught me how to do the work, and how to love myself, and those gifts are invaluable. I can say with certainty that I will never, ever let myself live the old way again. Gina's help has, and will continue to, mean the world to me." 
Danielle
"My husband and I have been clients of Gina's for years now. I think it was about 6 years ago that we decided to seek some guidance on how to navigate our ever changing relationship. 3 kids and different perspectives on life can create turmoil. We spent a whole lot of time arguing about all of these mundane little things instead of getting to the root of the problem and moving forward. Gina has a way of putting you at ease so that you are comfortable enough to have an open and honest conversation about yourself and what you bring to your relationship. Speaking to anyone about your issues and being real is not an easy thing to do. With Gina we were met with zero judgement. Her ability to guide you through a process of understanding one another on a deeper level creates a space for healing. Through the years we have ridden the rollercoaster that is marriage. Each time we are on the way down we know we can depend on Gina to give us the tools to help us back up to the top where we can enjoy the ride."
Lauren 
"Gina came into my life about ten years ago, right after I had tragically lost someone very dear to me. Without her guidance, therapy, prayers, and healing, I do not believe I would be standing today. Gina helped me through my grieving process, helped me to move past my sorrow, and have faith again that I would one day find happiness and love. Since that time, Gina has provided excellent counsel on many matters in my life, from my career and finances, to friendships and family. She has not only become a trusted confidant and advisor, she has become my friend. Gina approaches all client situations as a team – she is completely vested in her clients' success and happiness. This past summer, she presided over my husband and my wedding ceremony, as I married the love of my life. Without Gina, I would have never imagined that I could find such amazing love, confidence, and faith – not only in life and God, but also in myself." 
L.J.N.
"I have worked with Gina on my own for many years. Angelic Healing has had a profound impact my life. During one of the most difficult periods, where my marriage was at stake, Gina worked with my ex-husband and I for about one year and her approach was always fair-minded, open-hearted, and gracious. Although my marriage ultimately ended, I believe the reason we are friendly today is due to the safe and respectful process we went through to realize we were better off as amicable co-parents than a married couple. We were able to realize that both of us made mistakes and when we accepted that and forgave each other, the blaming and anger disappeared. Thank you, Gina!"